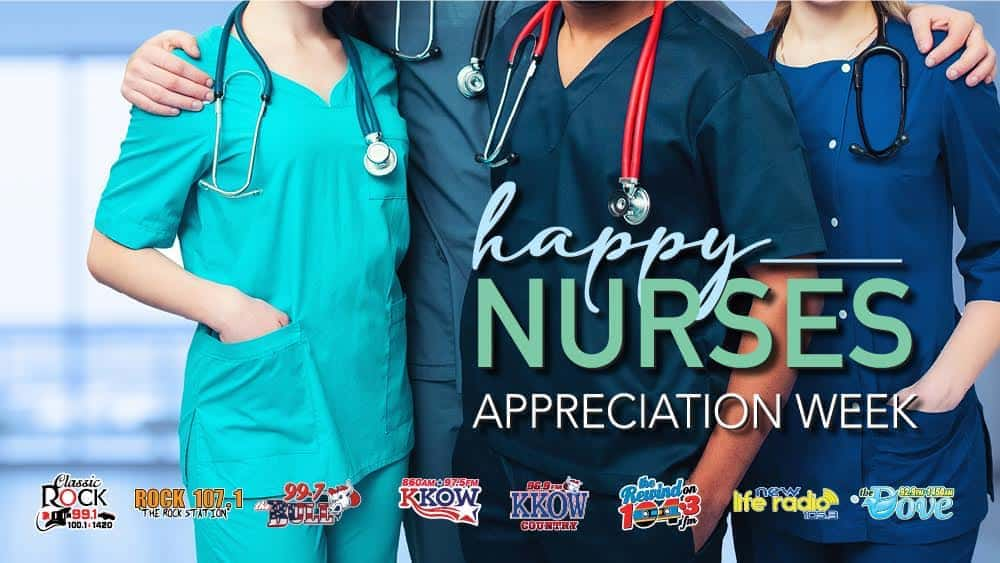 This week is Nurses Week starting with National Nurses Day Today. With the fight still ongoing with coronavirus , it's more important than ever to take some time to honor the nurses all over the country battling this virus and fulfilling critical roles.
Words can't describe the appreciation that the AMI Radio Group and our listeners feel about the excellent job you are doing and all of the sacrifices you are making in the fight against covid-19
THANK YOU SO MUCH NURSES!
Also, Nurses Everywhere Can Get Free Food right now!
Click HERE for the list of restaurants!