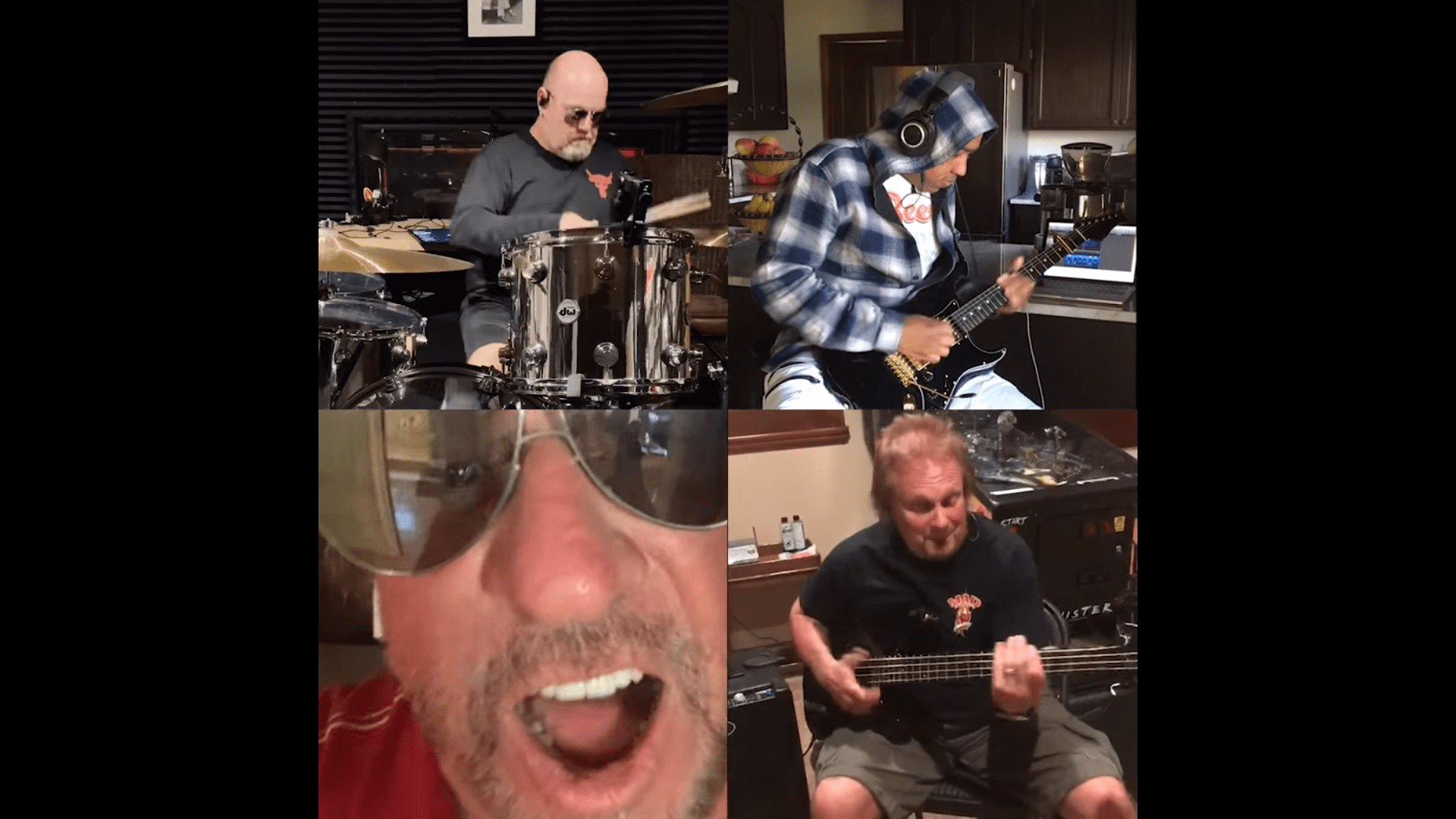 Sammy Hagar Official Facebook
"Ok, here's an attempt at a brand new one here," proclaims the Red Rocker Sammy Hagar, as he and his band The Circle, featuring Michael Anthony, Vic Johnson and Jason Bonham, tried a new tune while every stayed at their own homes. Check out the phone-camera mash-up below. From the official Sammy Hagar Facebook page,
"The Circle will be doing more of this, it's too much fun!" – Sammy This video is the result of a challenge started by Jason Bonham to record a jam they'd been playing backstage warming up for shows while everyone is stuck at home in the COVID-19 shelter-at-home lockdown.