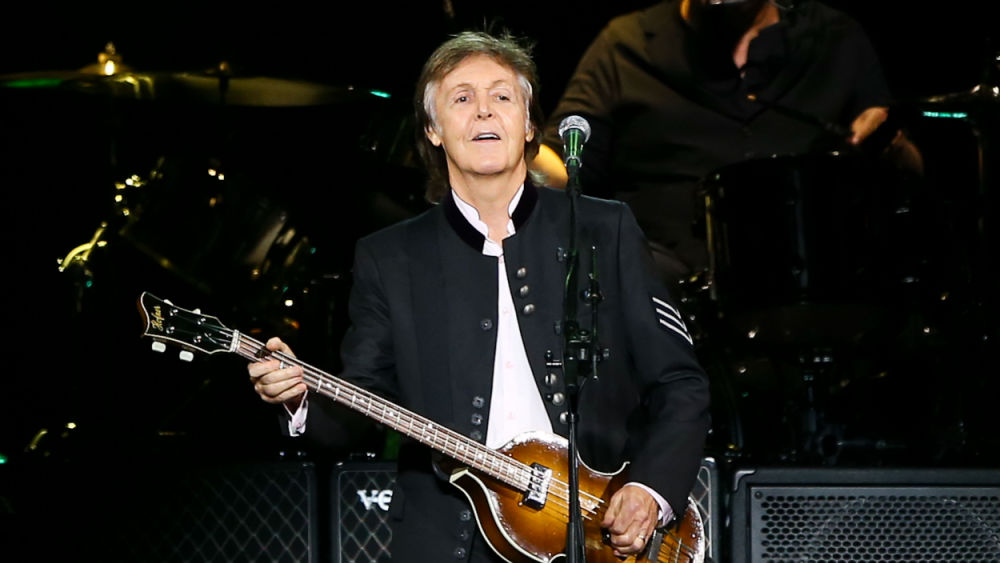 50+ years after The Beatles and Rolling Stones broke onto the rock-n-roll scene, they are teaming up for the first time for a collaboration on the Stones upcoming new album. Though the groups never collaborated on any studio recordings previously, Paul McCartney and late Beatle John Lennon wrote the Stones' first hit, 1963's "I Wanna Be Your Man;" and Jagger was in the studio when the Beatles tracked 1967's "All You Need Is Love."
CNN confirmed the new, with a spokesperson for the Stones sharing that Sir Paul McCartney will be "playing bass on a song" on the Stones upcoming album. The Stones' rep also shut down rumors that the only other fellow surviving Beatle, drummer Ringo Starr, will be joining McCartney — with the rep simply stating, "Ringo isn't appearing." As of press time, there was no additional information on the album. The Stones have reportedly been working on the untitled LP in Los Angeles with Grammy-winning producer Andrew Watt. It will be the veteran band's first new studio album of new songs since 2005's A Bigger Bang. 
The Stones album is also expected to feature their late drummer Charlie Watts, who died in 2021 at 80. Longtime group friend and touring drummer Steve Jordan has said that Watts had recorded his drum parts for a handful of songs before his passing.
Editorial credit: Debby Wong / Shutterstock.com