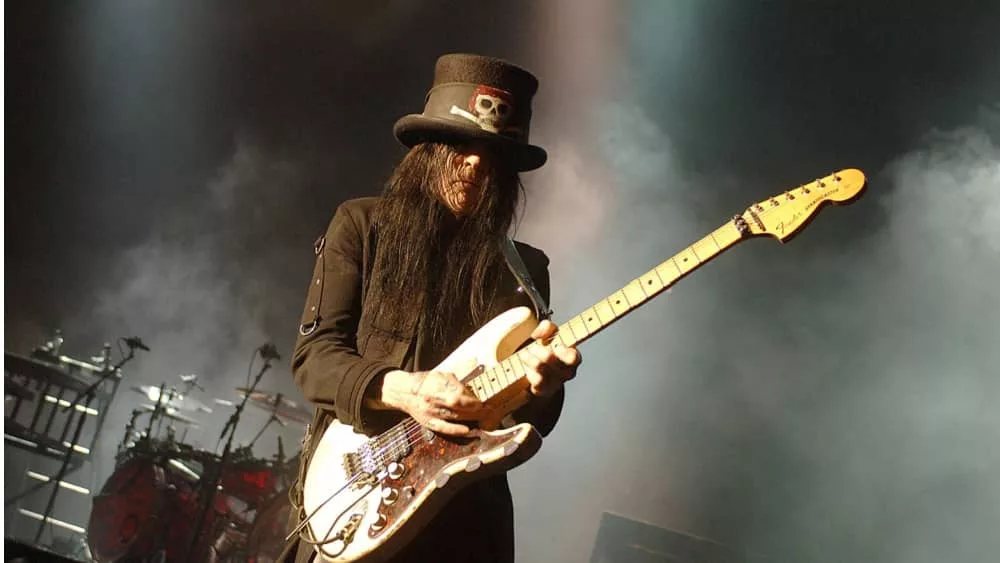 Former Mötley Crüe guitarist Mick Mars dropped his debut solo single, "Loyal To The Lie", off Mars' long-awaited debut album The Other Side Of Mars, due out on February 23. The Other Side Of Mars features keyboardist Paul Taylor (Winger, ex-Alice Cooper), vocalist Jacob Bunton, drummer Ray Luzier (Korn), and bassist Chris Collier, as well as vocalist Brion Gamboa on two songs.
Mars shared in a statement: "I wanted to do something that was just big and mean. People are going to hear my tone – my sound. I am what I am. Nobody else can do it. And like everyone, I've got a limited number of years. So, I'm gonna do all I can to do a lot of stuff. When it comes to my playing, there's the Mötley side and the Mars side. Either way, I always have a very clear vision of what I want to do."
The Other Side Of Mars was produced by Michael Wagener, who engineered and mixed Mötley Crüe's 1981 debut Too Fast For Love. Said Mars of Wagener: "I had known him for a long time, and I actually brought him to Mötley. He had such an understanding of where I wanted to go with the material. And he never said 'Hey, do this,' or tried to change my mind or anything like that. He was just really adamant about recording what I wanted to record, and making sure we recorded it right."
Take a listen to Loyal To The Lie – here.
To pre-order The Other Side Of Mars , head here.
Editorial credit: landmarkmedia / Shutterstock.com