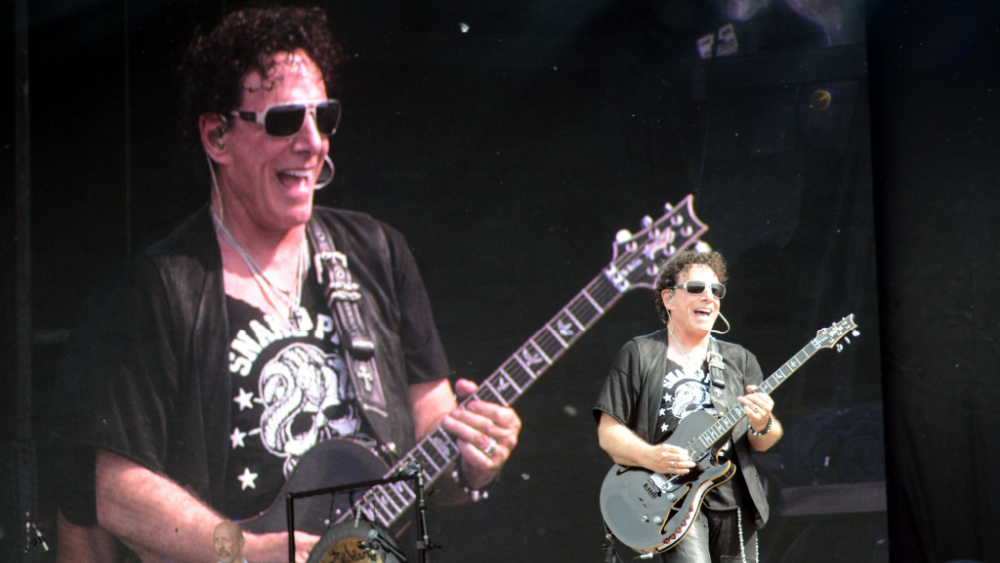 Journey has announced their 50th-anniversary tour for 2023, featuring the band Toto. The Freedom Tour will kick off on Feb. 4 in Allentown, Pa., and continue through  April 25 in Palm Springs, Calif.  Journey embarked on an extensive trek last year, also titled the Freedom Tour, that included guest appearances from Toto and Billy Idol. The Journey lineup now consists of keyboardist Jonathan Cain and guitarist Neal Schon, plus singer Arnel Pineda, keyboardist and singer Jason Derlatka, drummer Deen Castronovo and bassist Todd Jenson.
Journey's Jonathan Cain said in a press release: "Excited to perform for our fans as we tour next year with Toto. The combined hits of both bands represent a couple of decades of excellence that have become a soundtrack for people's lives. The music of Journey along with the music of Toto is an example of 'certain music' during 'uncertain times.'"  Guitarist Neal Schon added: "We are looking forward to hitting the road again with our very good friends Toto!  Come join us for a special evening full of fun and rockin' good memories. See you soon, friends."
Toto's Steve Lukather said:  "On behalf of myself and the band, we are very honored and excited to do this tour with our old and dear friends Journey. Gonna be a great night of music, and as all the guys are lifelong friends … a blast offstage as well."
Tickets go on sale to the public Friday, October 21st at 10 am local time via Ticketmaster and Journey's website.
Editorial credit: Bruce Alan Bennett / Shutterstock.com