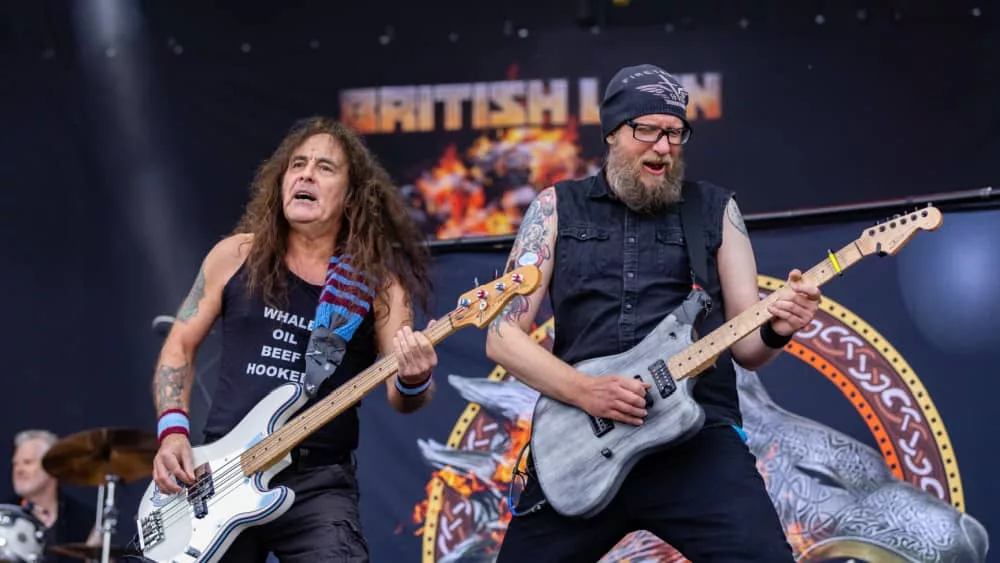 Iron Maiden will launch the 2024 North American leg of its Future Past tour. Bassist Steve Harris shared: "We're really excited to be bringing THE FUTURE PAST TOUR back to Canada and the United States next year. We know from the reaction of our fans at Power Trip and the shows we played in Canada recently that they really enjoyed hearing new songs from both Senjutsu and Somewhere In Time, and we've really enjoyed playing them!"  
The Future Past trek has featured fan favorites alongside songs from the group's 2021 studio album Senjutsu, and 1986's Somewhere In Time. In 2022, Iron Maiden returned to North America for their ongoing Legacy of the Beast world tour, which originally launched in 2019 but paused during the Covid-19-related lockdowns.
A Live Nation pre-sale is ongoing using the code BACKSTAGE, while a general sale starts on Friday (November 3rd) via Ticketmaster.
Iron Maiden announces 2024 North American Future Past Tour dates
Editorial credit: Saku Schildt / Shutterstock.com