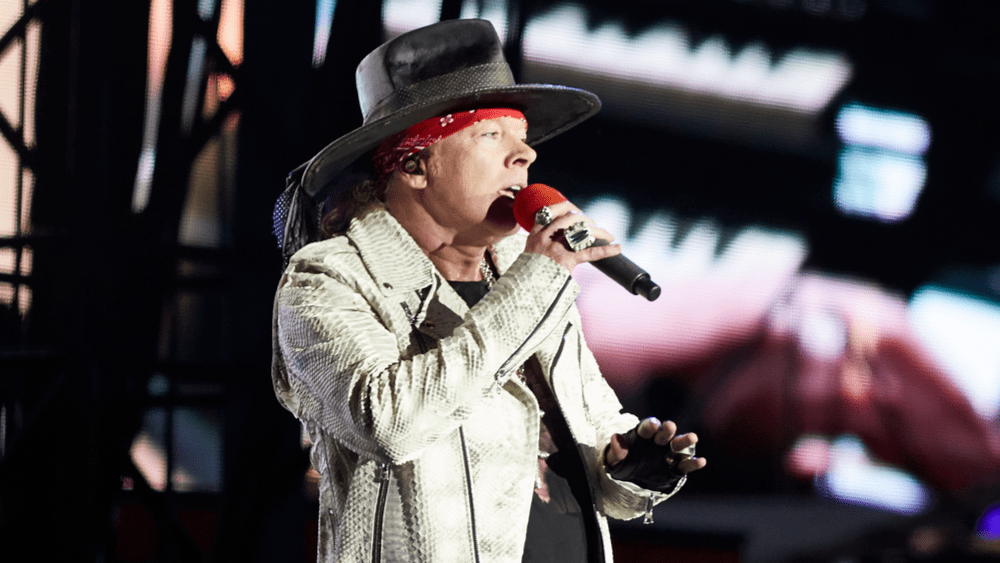 Guns N' Roses will release a new EP, Hard Skool, in February 2022. The EP will feature their recent singles "Hard Skool" and "ABSUЯD," as well as live versions of "Don't Cry" and "You're Crazy." Preorders are available here.
GN'R shared the title track last week; the song was written by frontman Axl Rose and co-produced by Axl and Caram Costanzo. "Hard Skool" is a reworked version of a track titled "Jackie Chan", recorded during the sessions for the band's Chinese Democracy album. Meanwhile, "Don't Cry" is featured on GNR's Use Your Illusion I LP, while "You're Crazy" is taken from their iconic 1987 album Appetite for Destruction. ABSUЯD is available via your streaming service of choice; check out the video for the song here.
The Hard Skool EP will officially drop on February 25th, 2022, exclusively through the GN'R online store, which can be found here.
Editorial credit: Photography Stock Ruiz / Shutterstock.com